Calgary Punjabi Wedding Celebration
Punjabi people are known for their zest for life and vivaciousness; they know how to pull all stops when it comes to celebrating especially when it's to celebrate a wedding in the family.
Once the couple agree to wed there is a roka ceremony which an announcement that the man and the woman found their soul mates.
About a week or so before the wedding the bride's family visits the grooms home and showers them with gifts. They also place mehndi to the bride's palm for good luck.
A Sangeet is a party hosted by the bride's family where only just a few of the groom's immediate family are invited. The bride's family sings songs and dances in front of the bride.
One of the other major functions before the wedding is a mehendi. At a mehendi ceremony the bride and the groom apply mehendi to the palms of female family members and the hands and feet of the bride. They also place colorful bagels and bindis which they end up wearing to the wedding as well.
The marriage ceremony usually takes place in a temple. Relatives from both sides will pay their respects to the holy book and take their seat.
The groom come out first and also pays his respects to the holy book followed by his family. Right before the bride is brought out the groom is told will sit in front. The bride is typically escorted by her brothers as brothers are considered protectors in the Indian culture. The bride will bow and sit right next to her groom.
The bride and groom take 4 "Laavs" around the holy book and each laav symbolizes various things from stage of love for each other to the harmony and union of marriage. Once they are done they take a seat and hymn is sung to mark the marital union.
The bride and groom then typically sit while being greeted by friend and family member and they also give monetary gifts to the bride and the groom.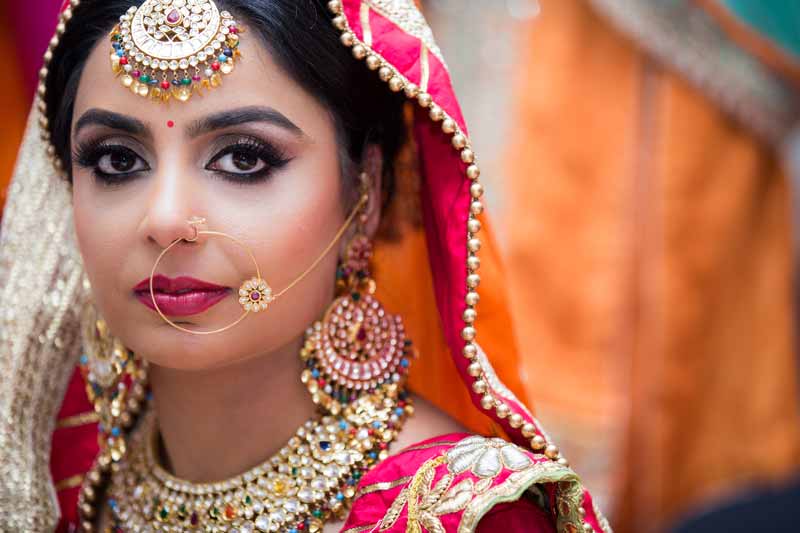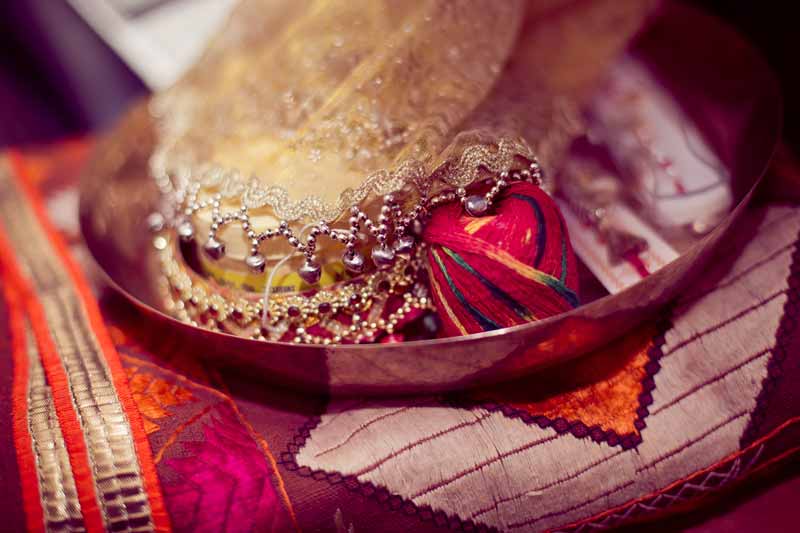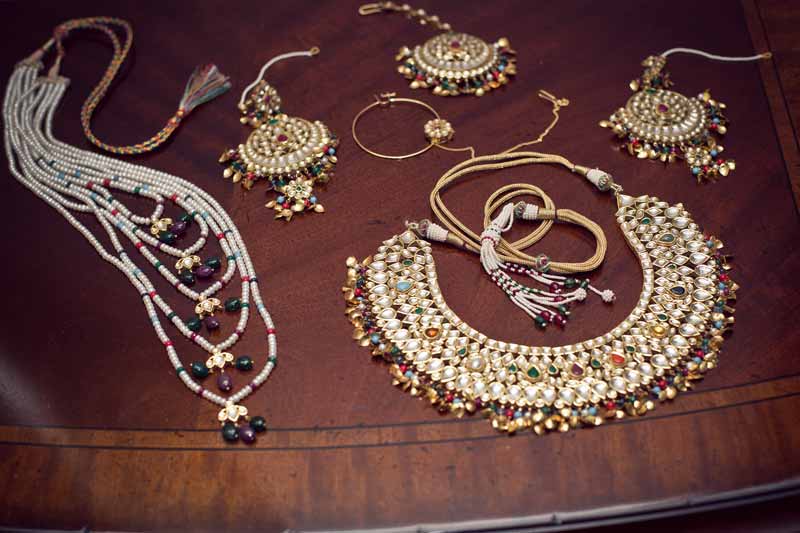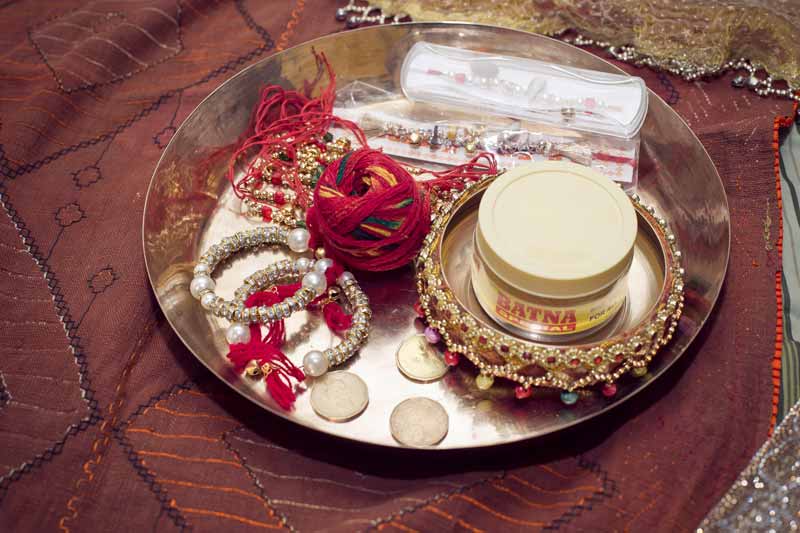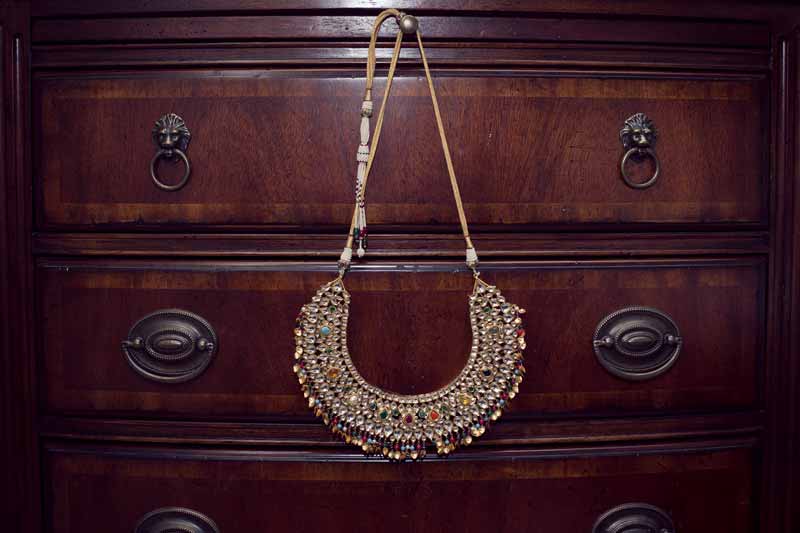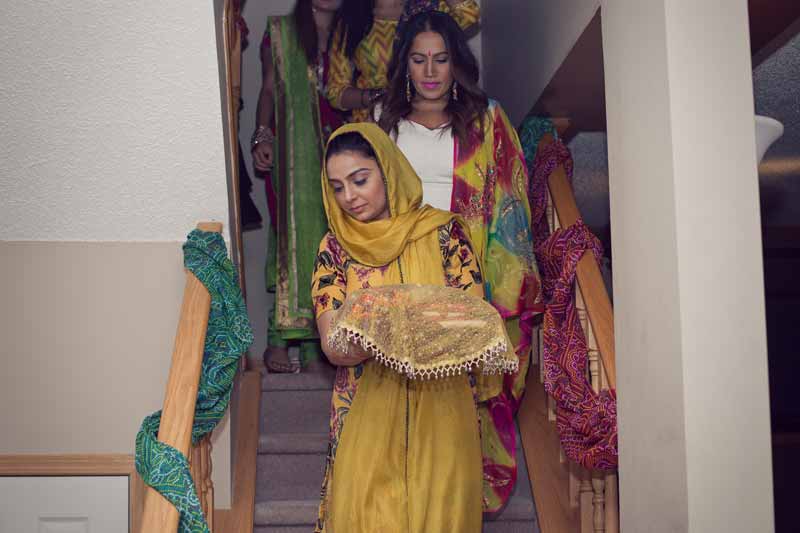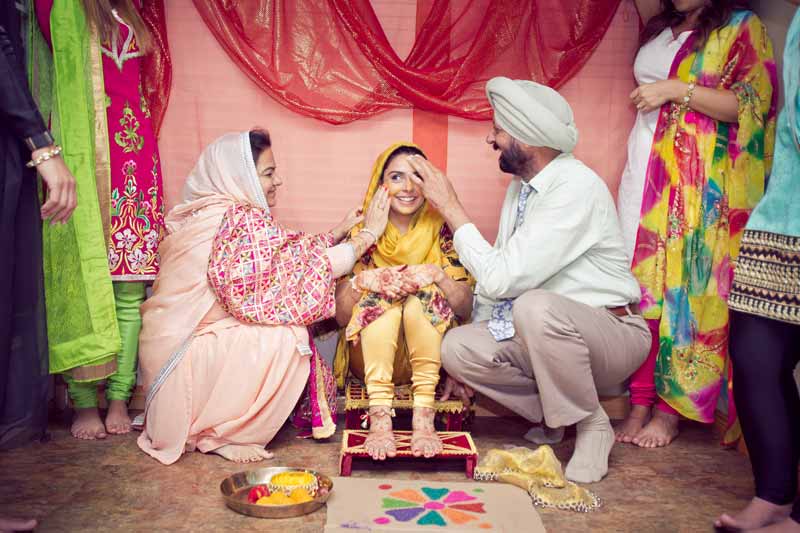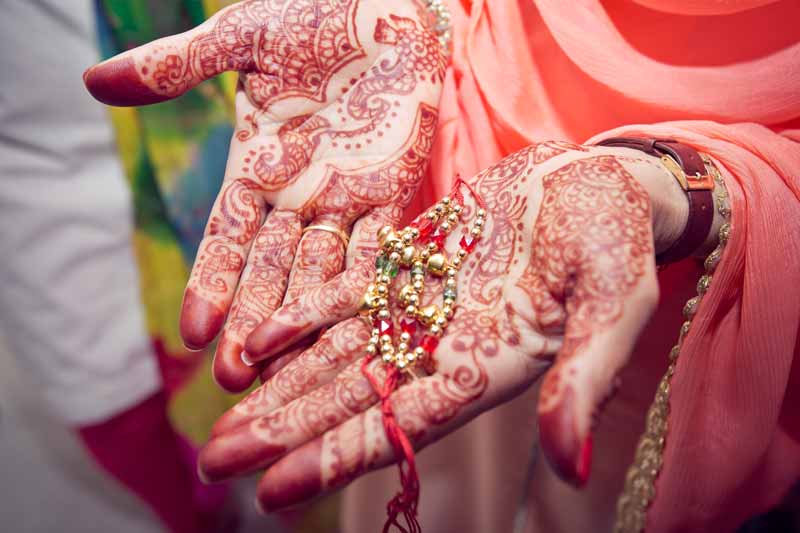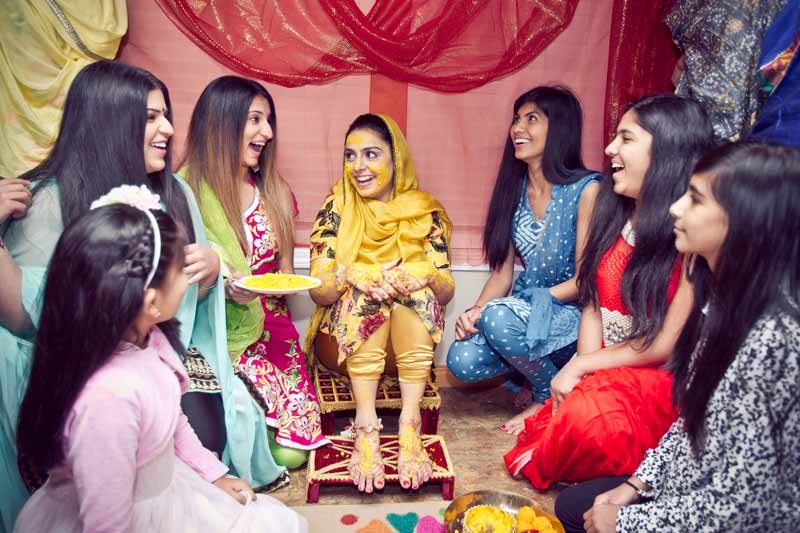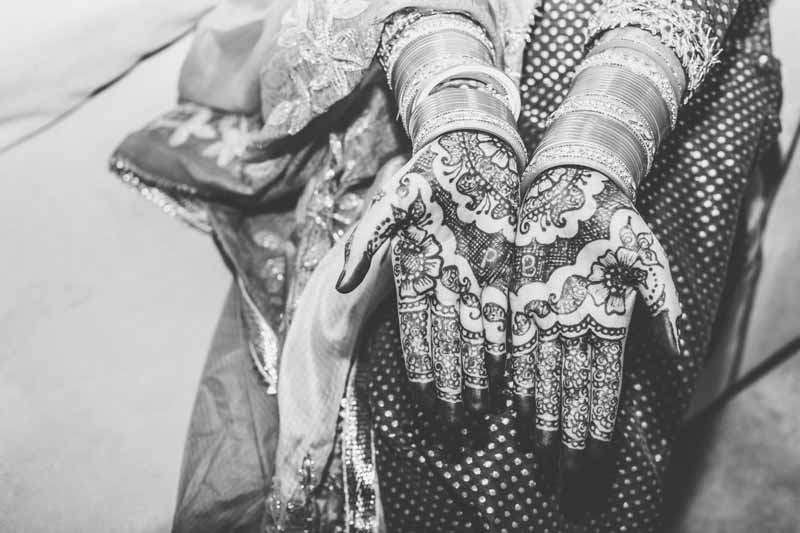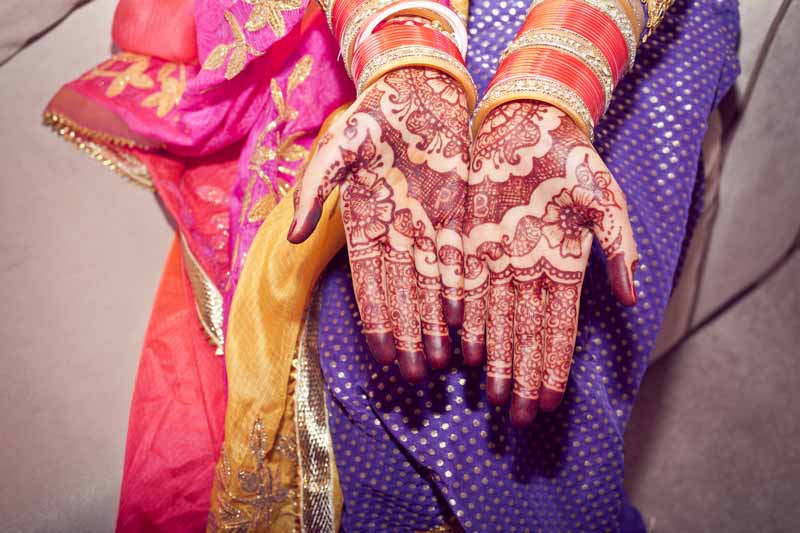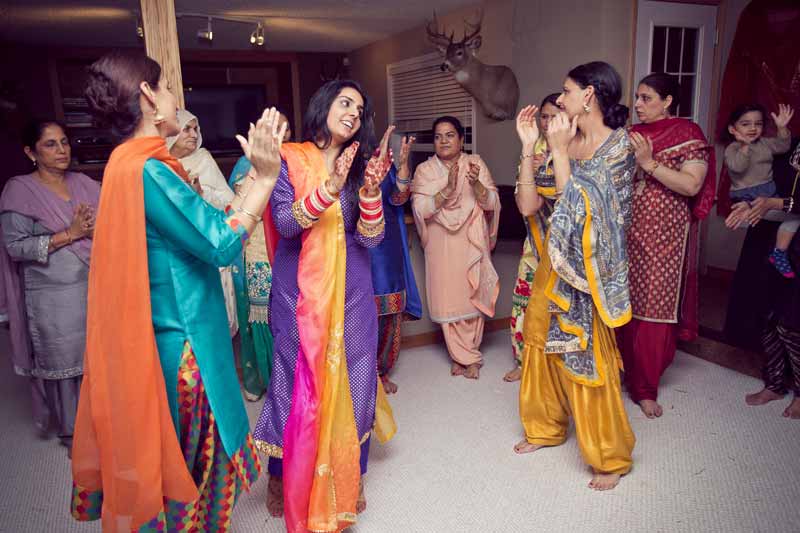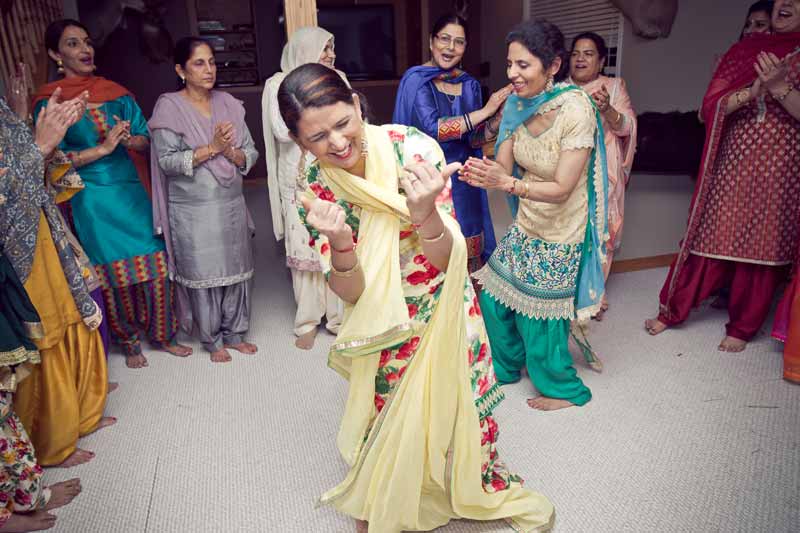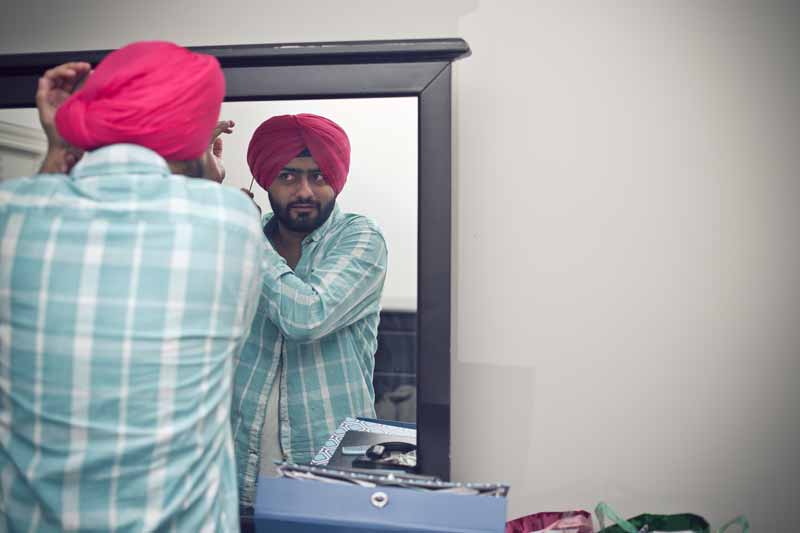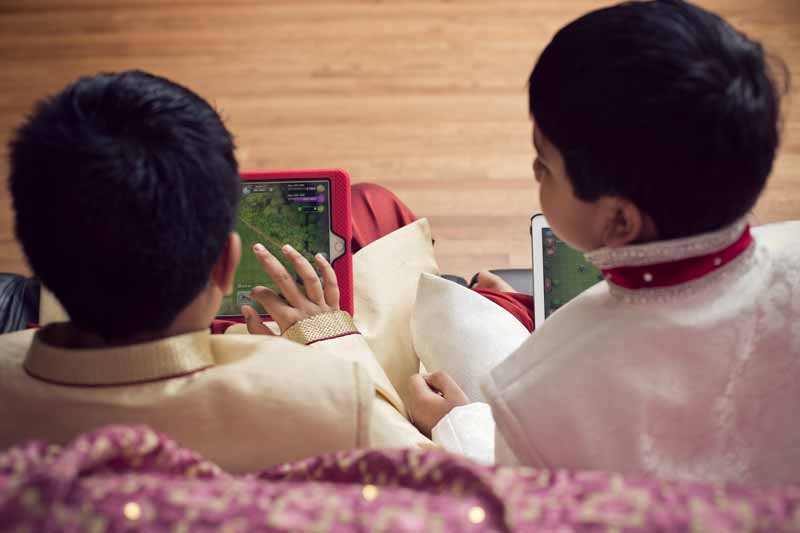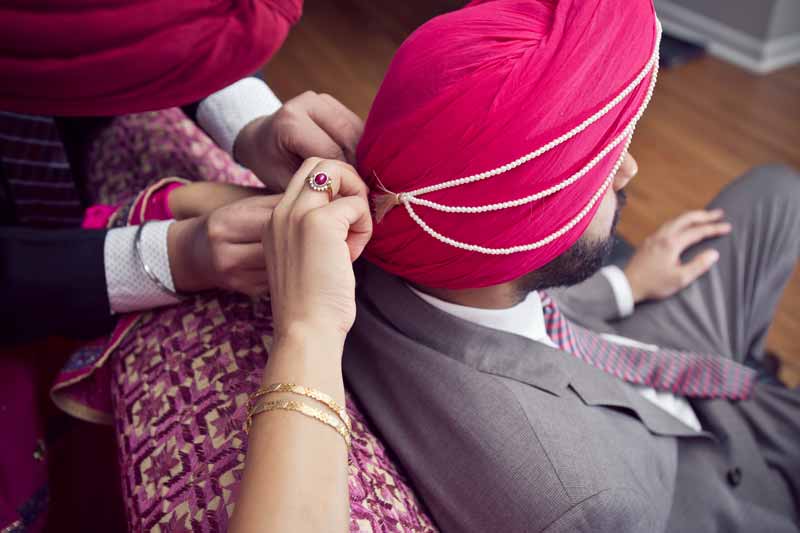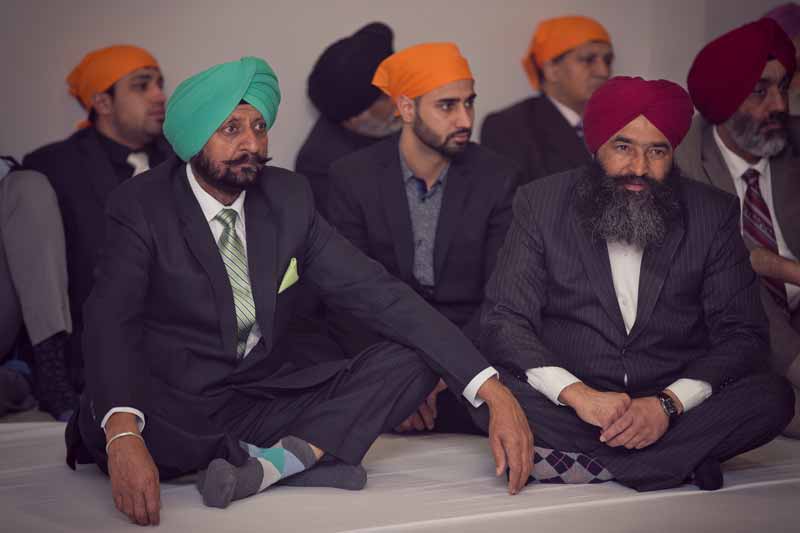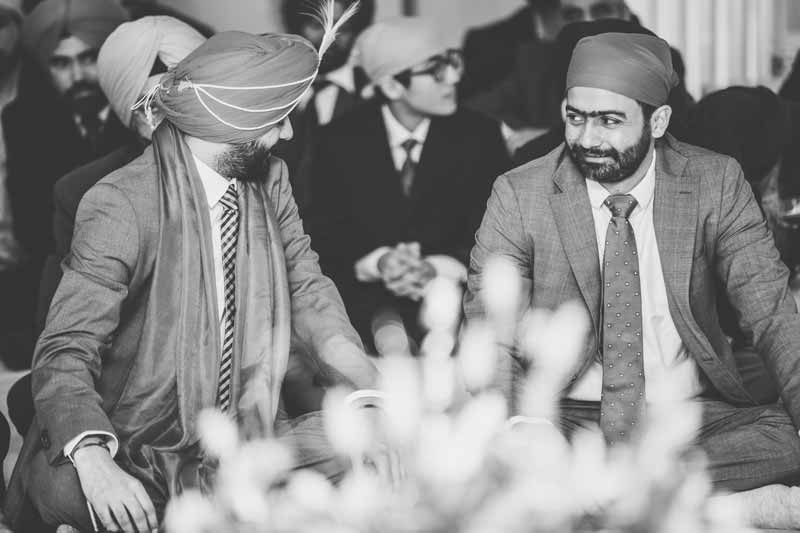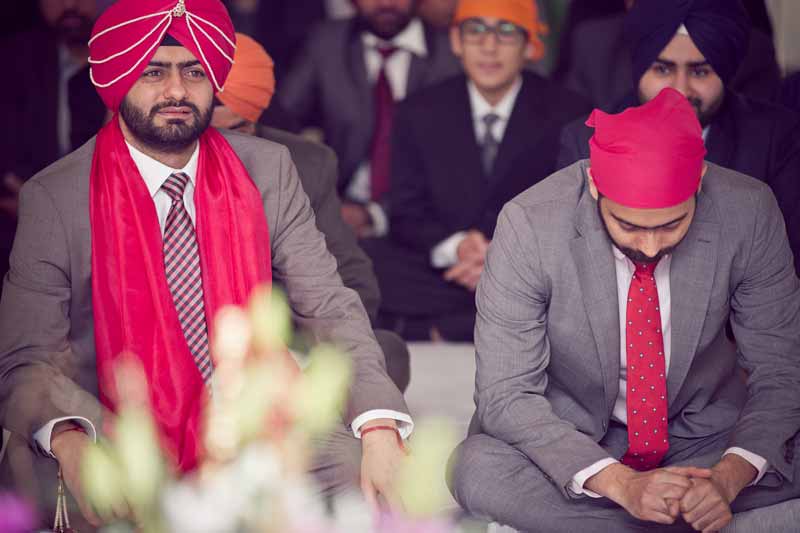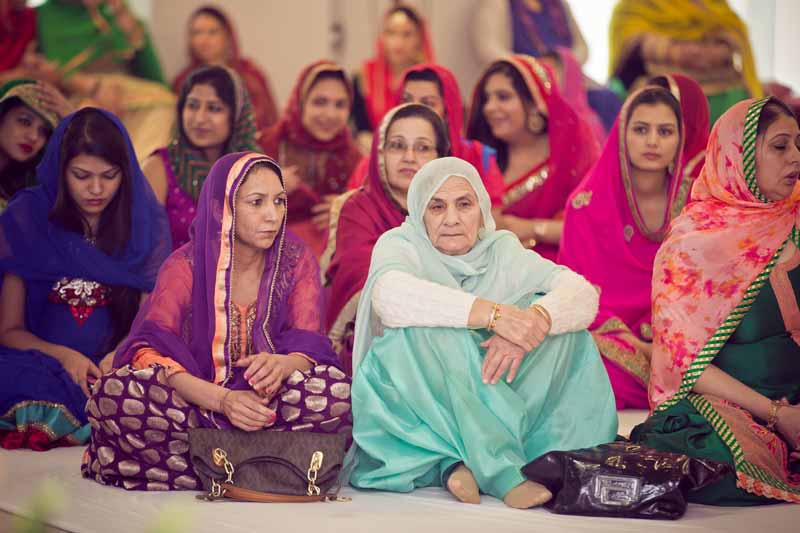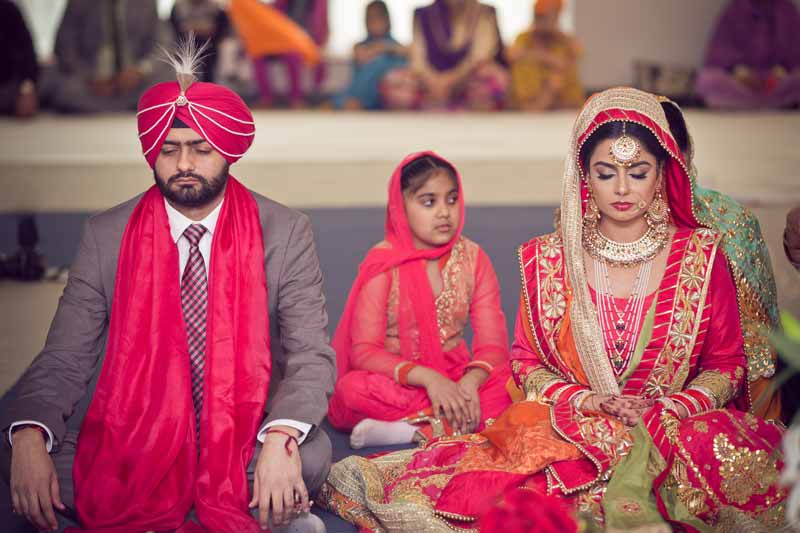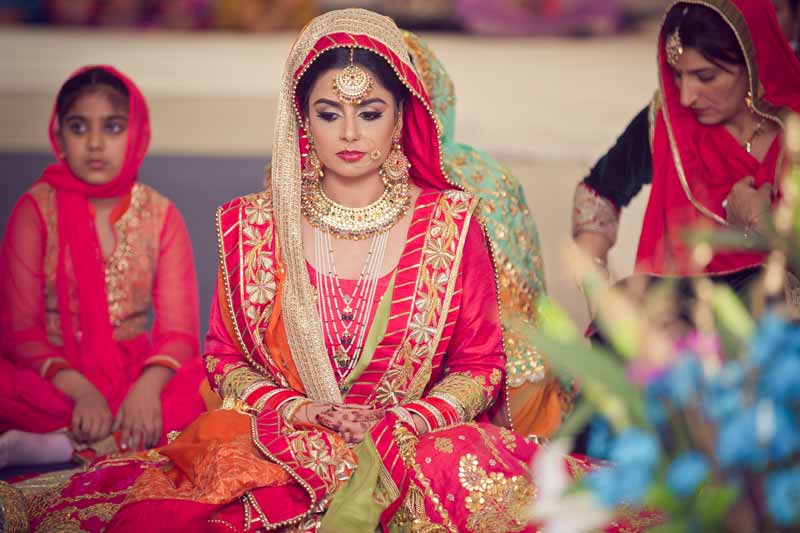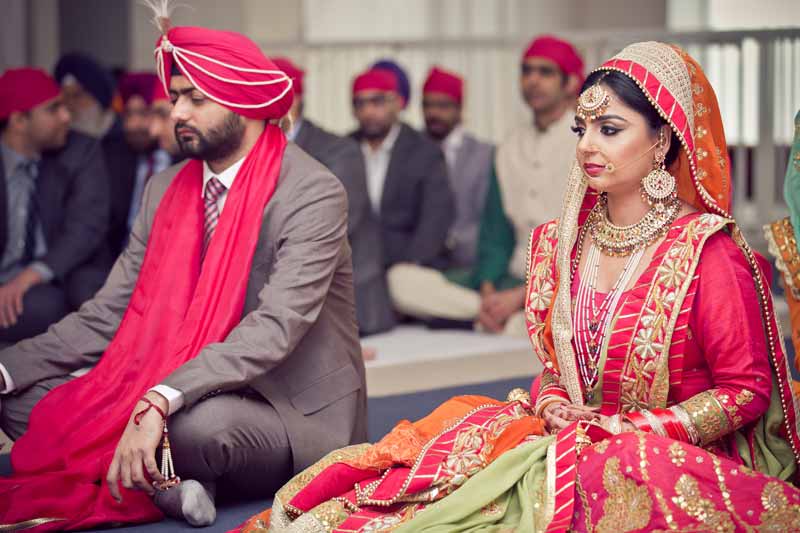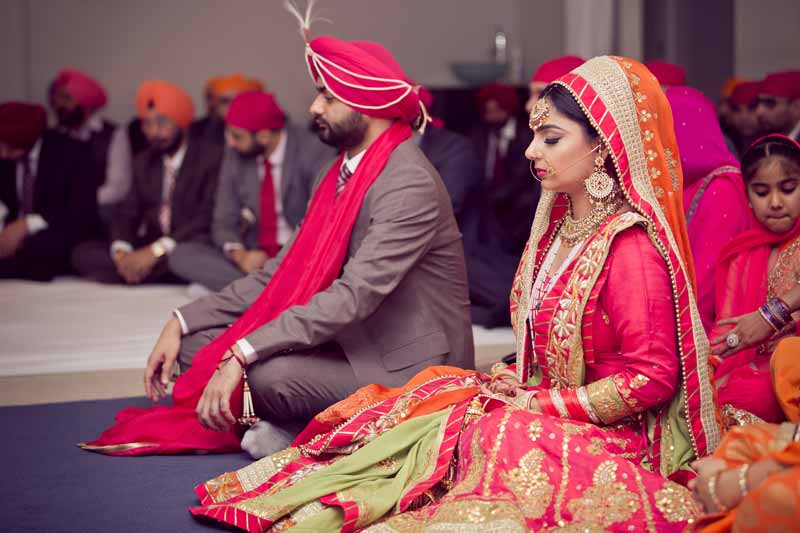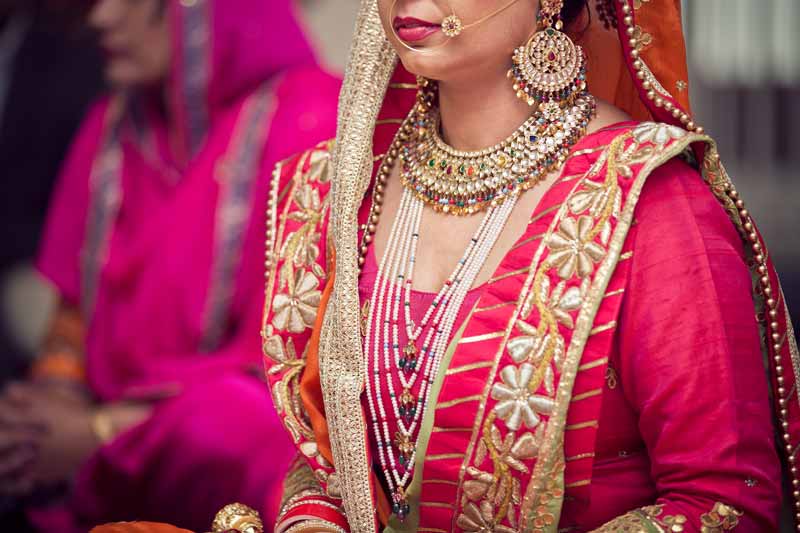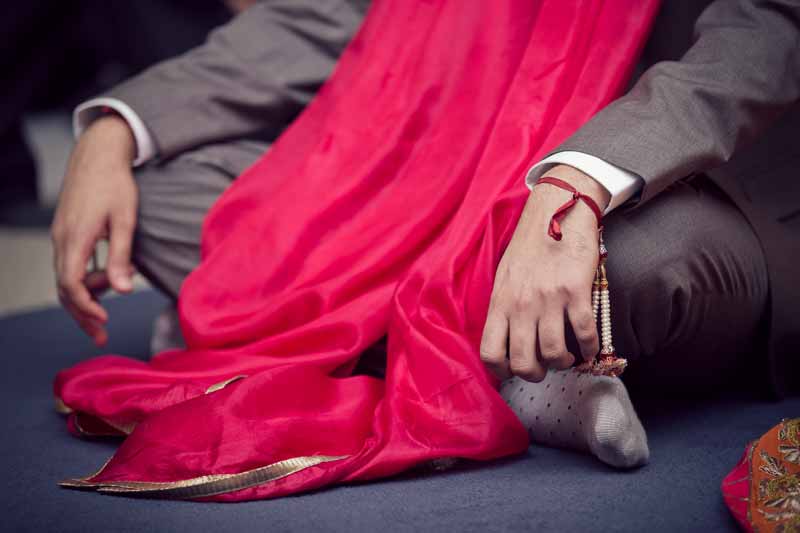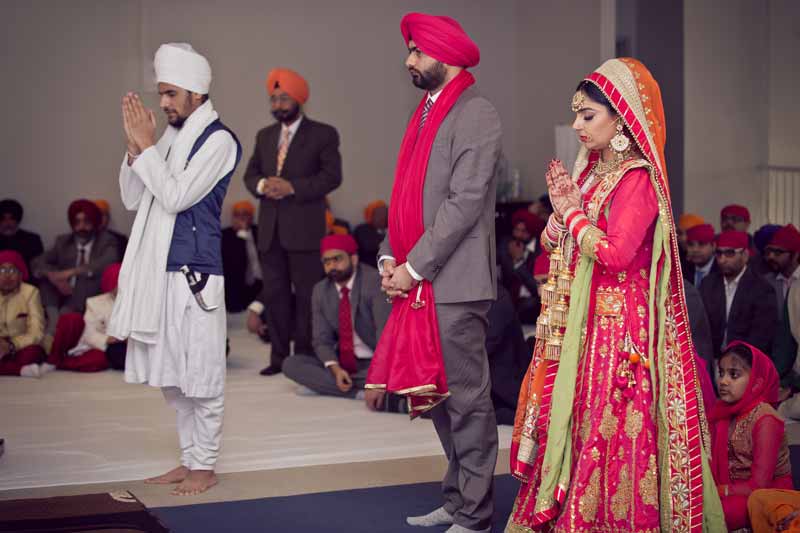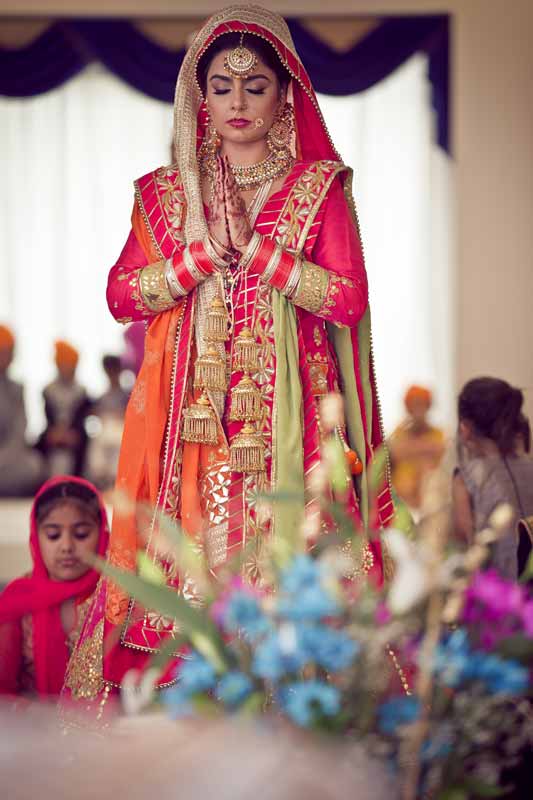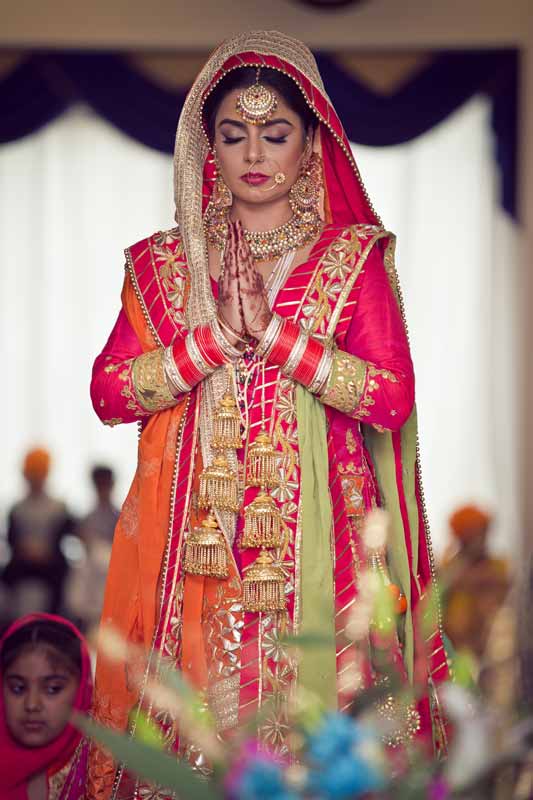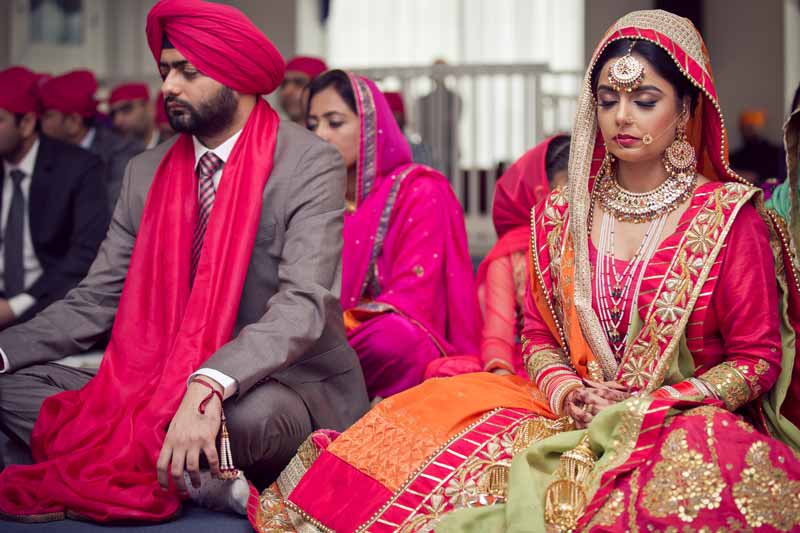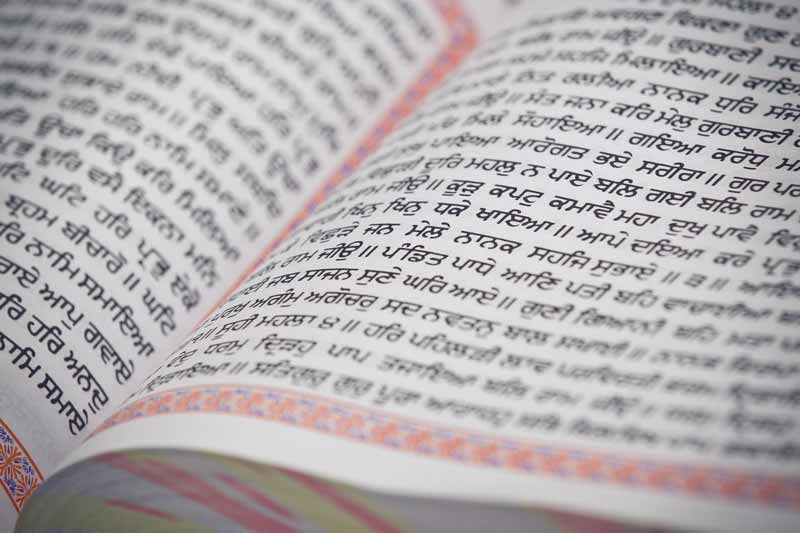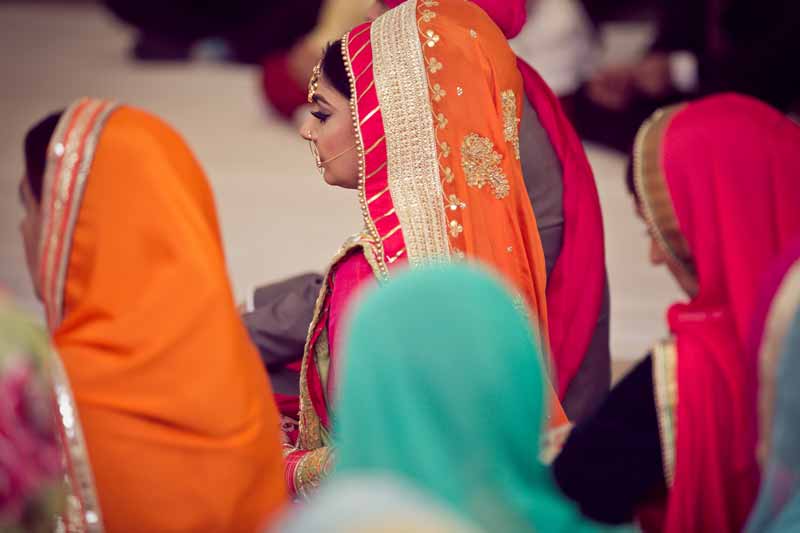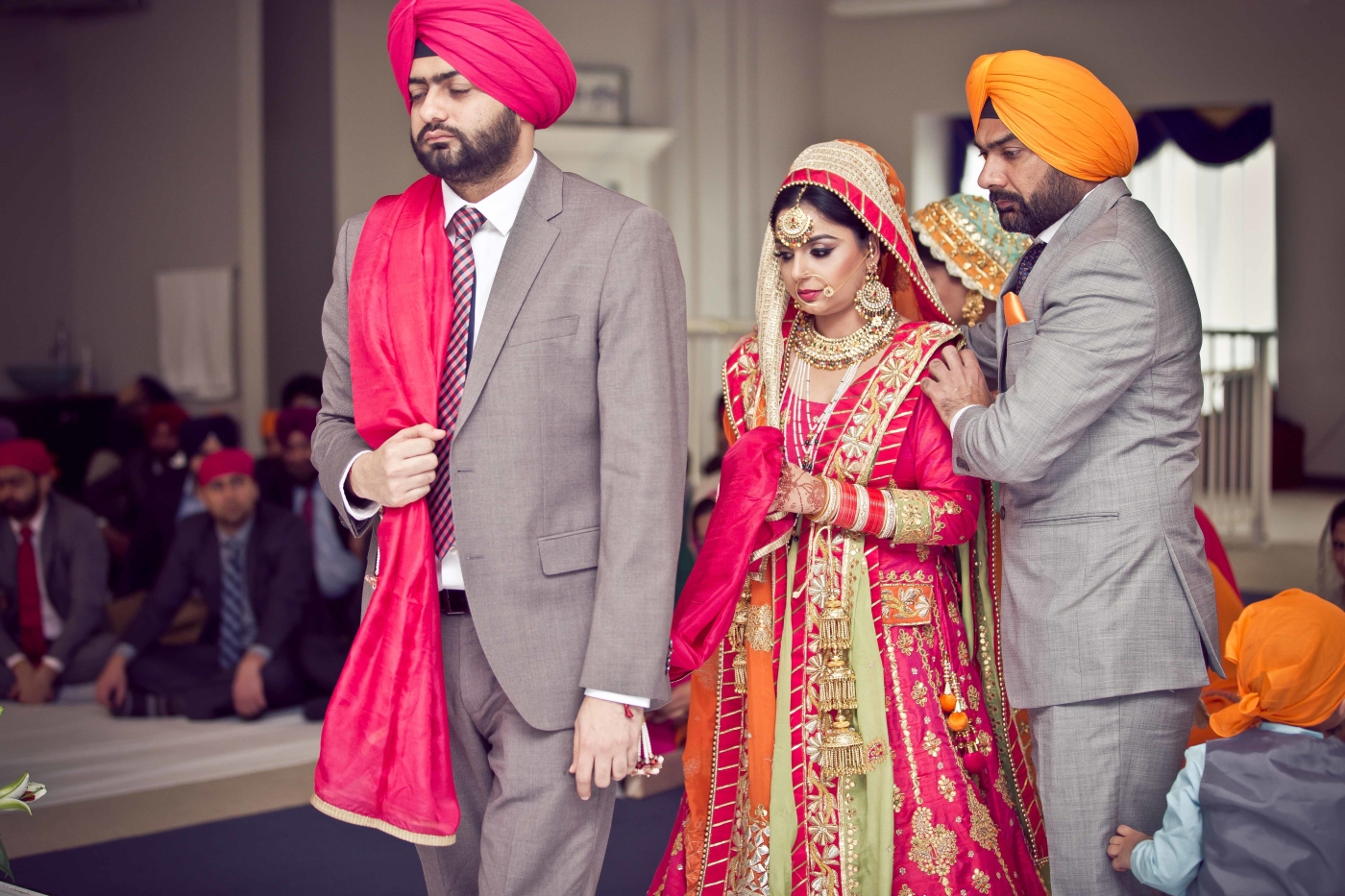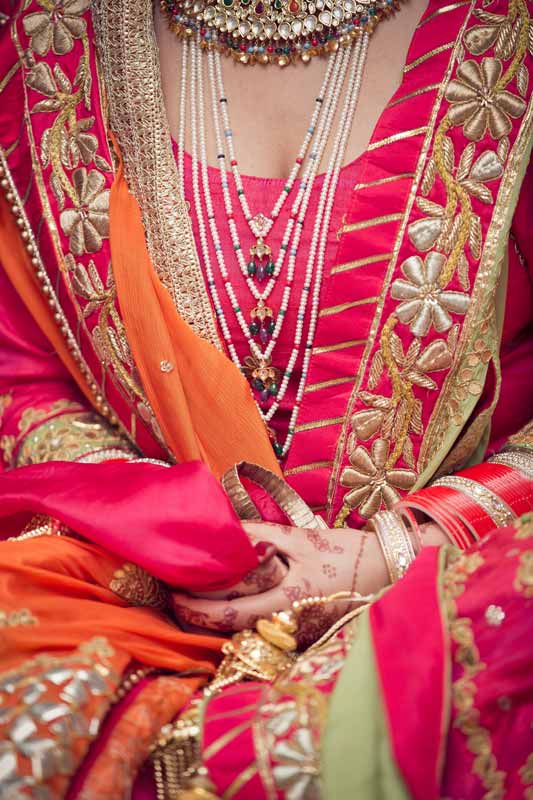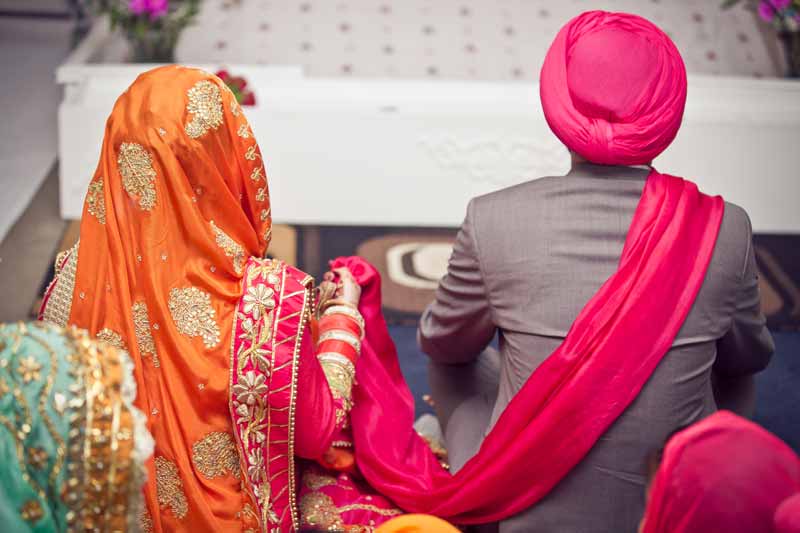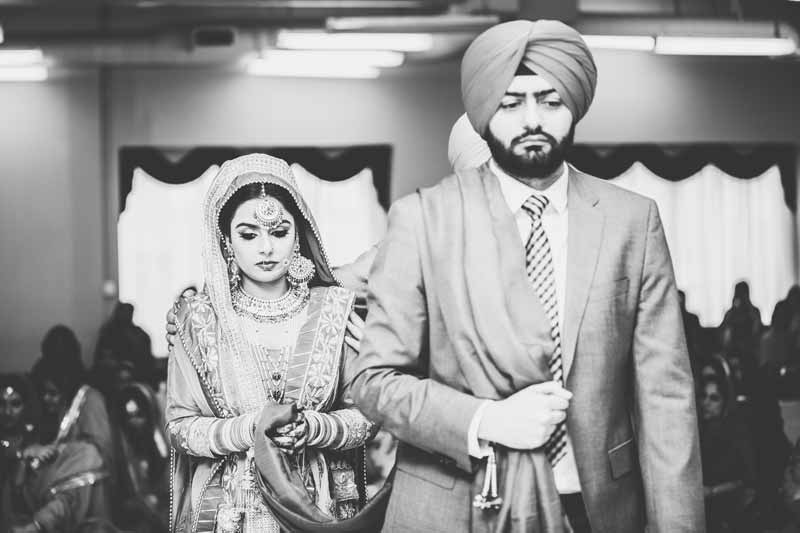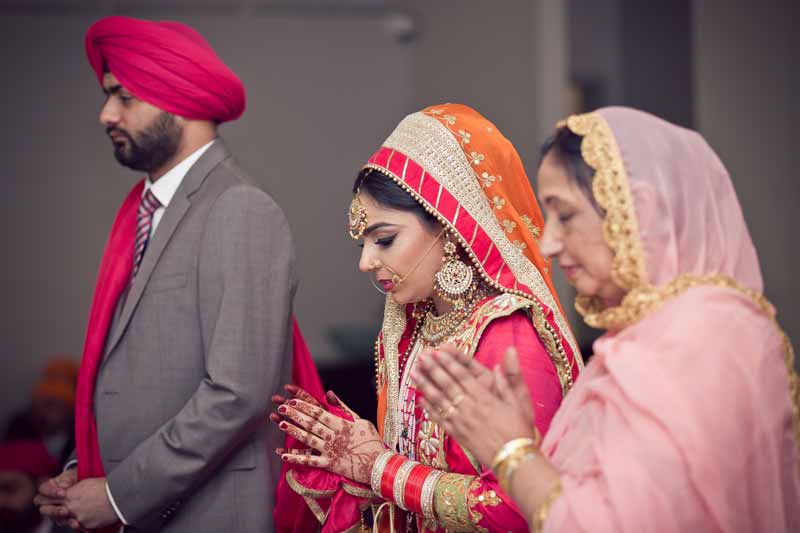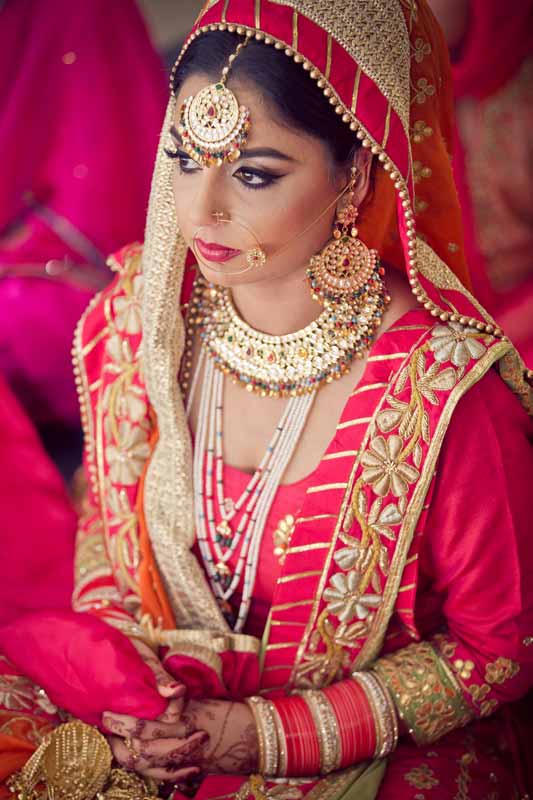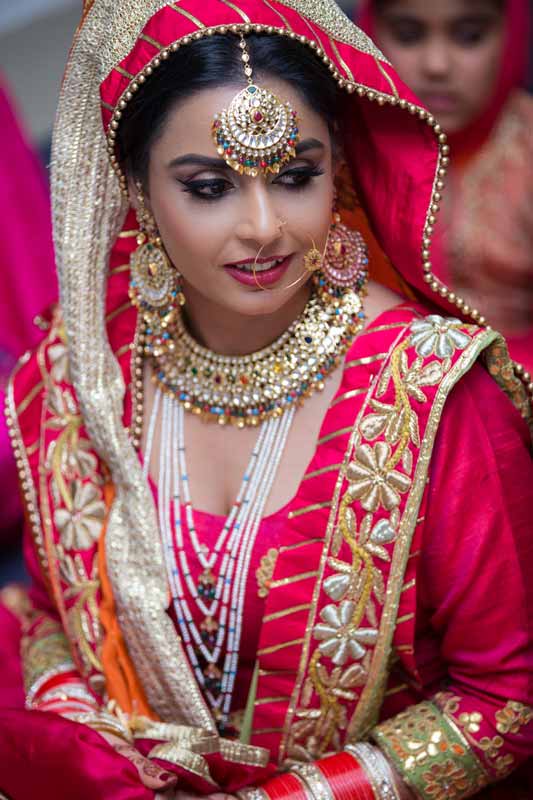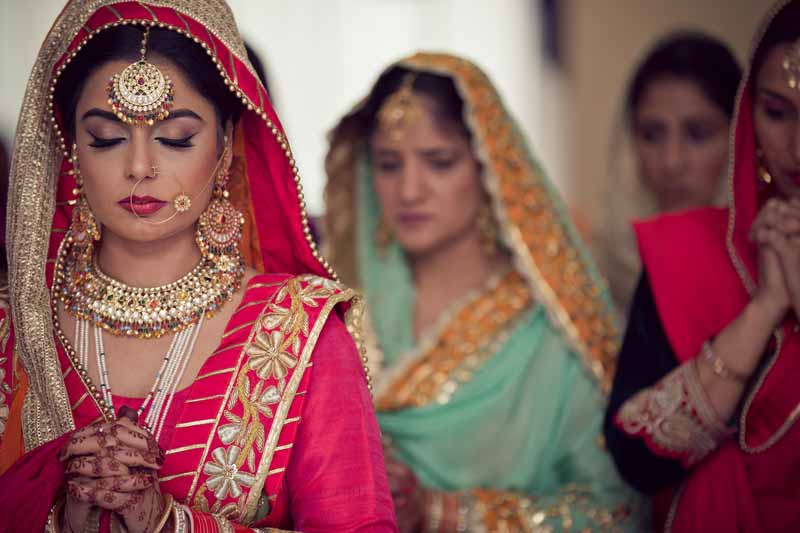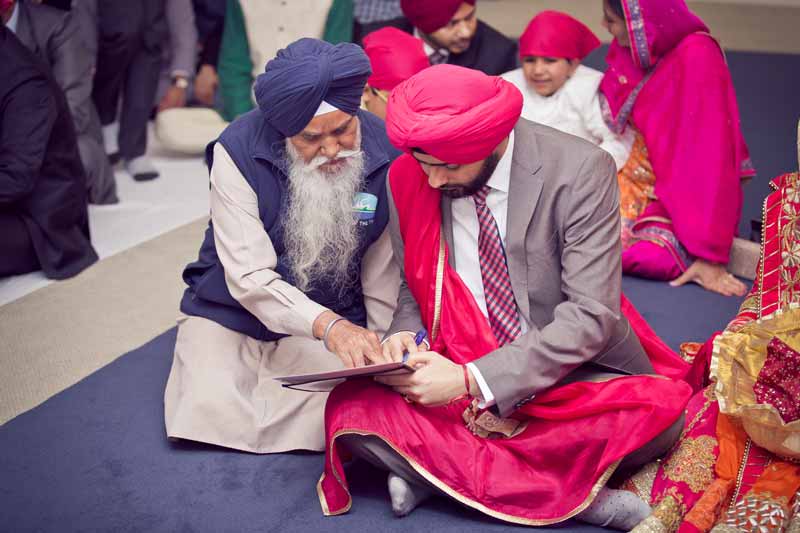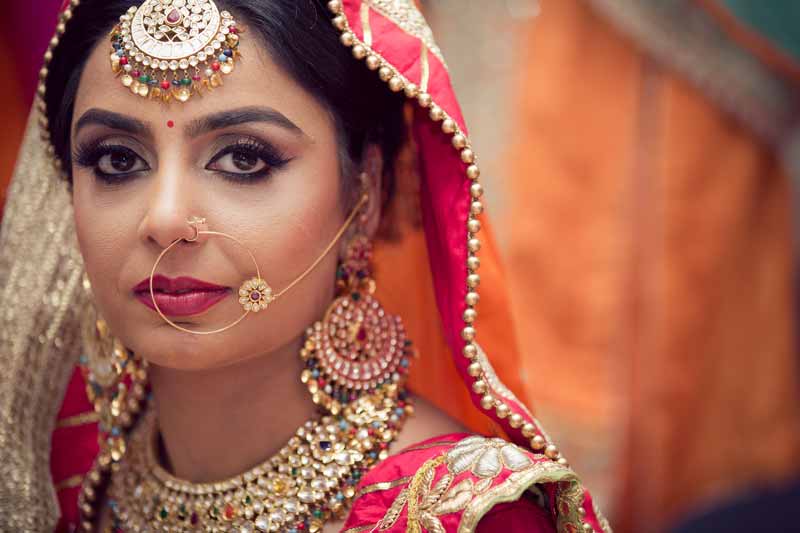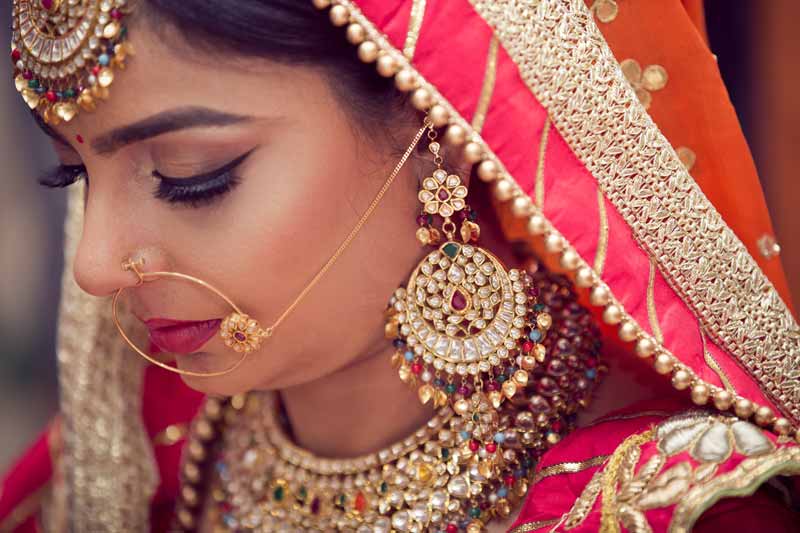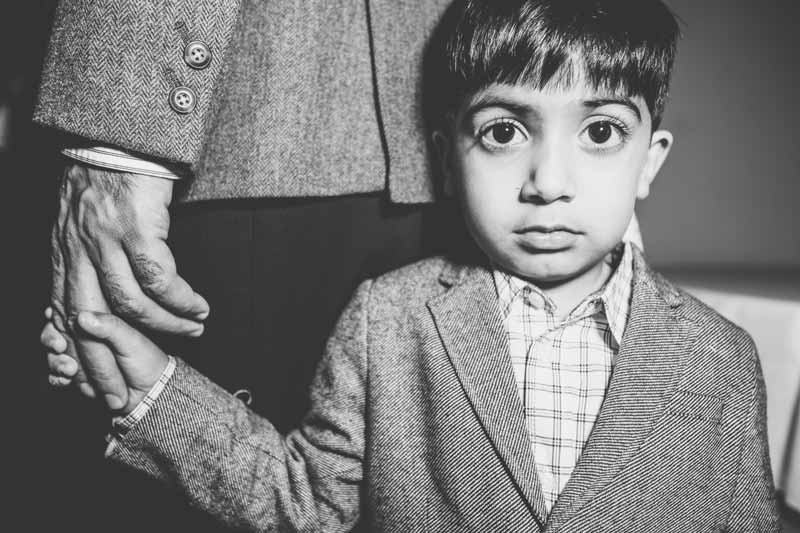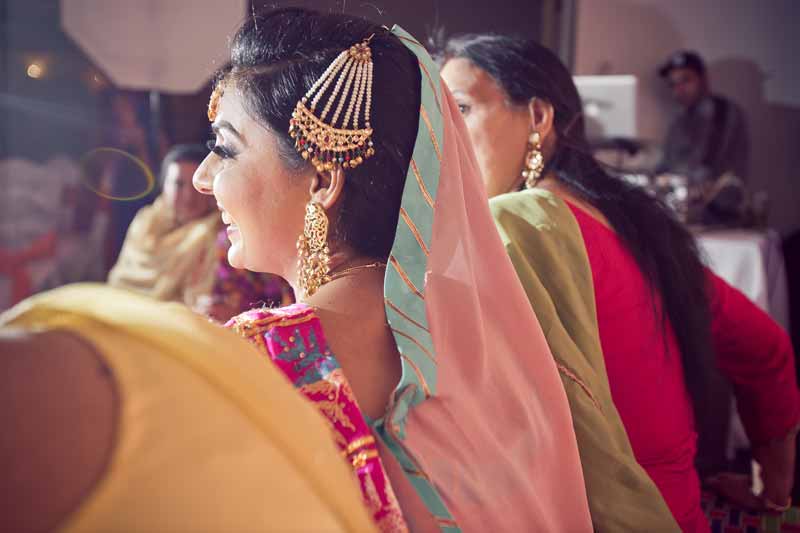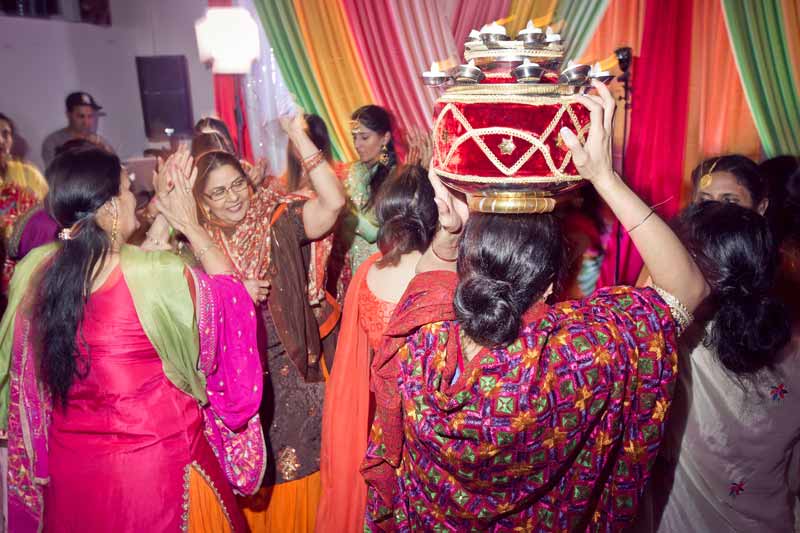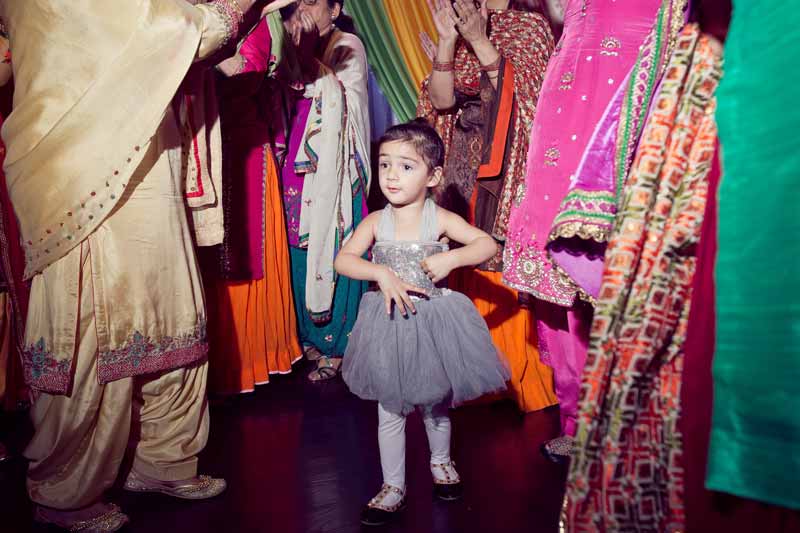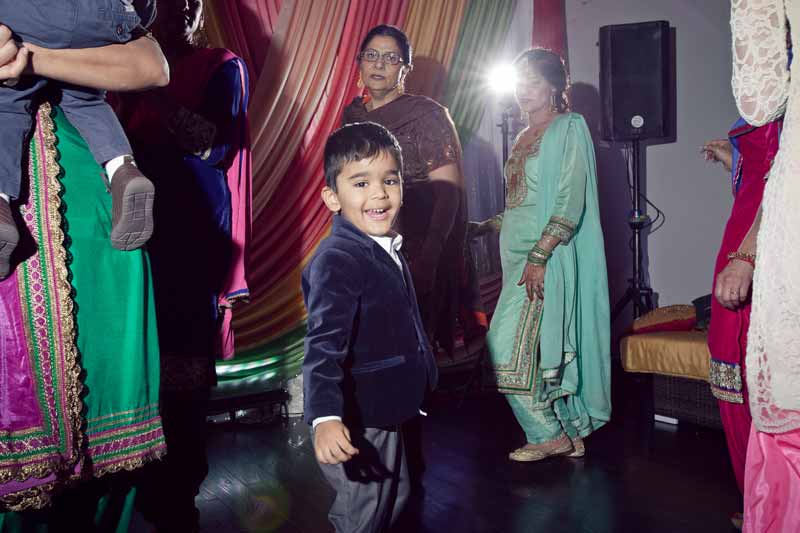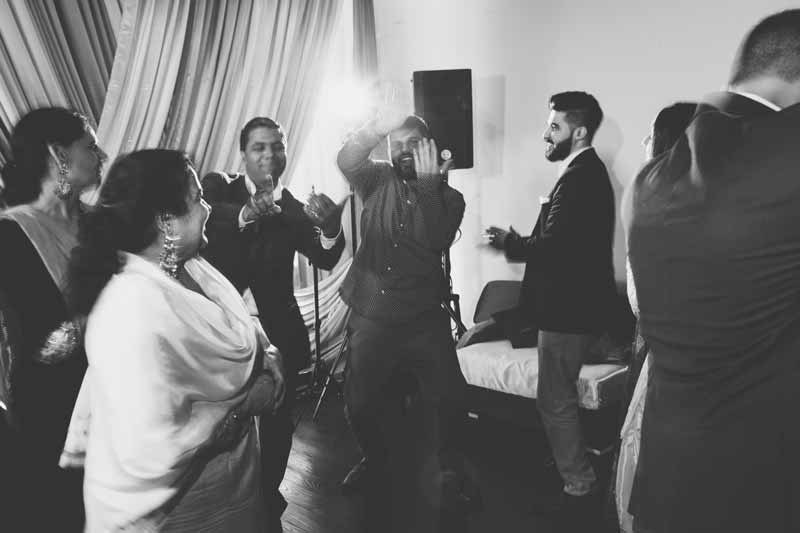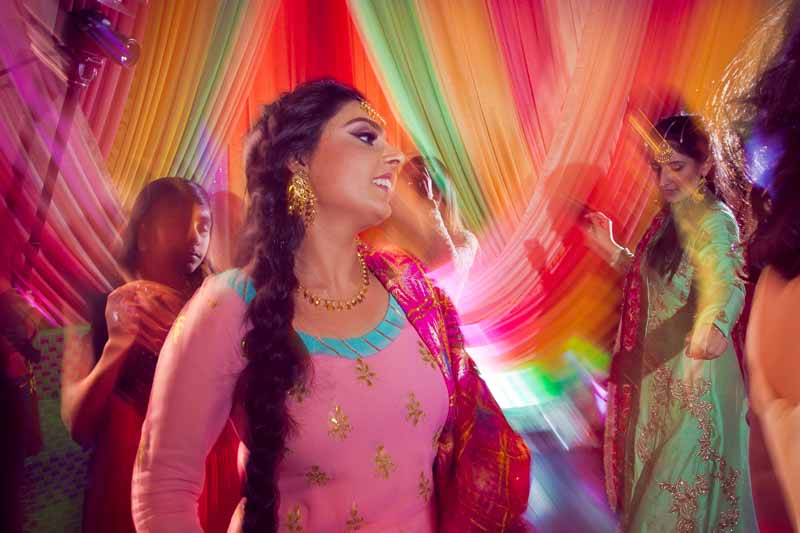 Sangeet Location: http://www.bikanersweetsnrestaurant.com/
Calgary Wedding Venue Decorator: Fusion Bollywood